New Feature Alert!

Word-A-Day by Grade Level

What's the best way to start your day? Coffee? An adorable puppy stampede? No! It's VocabClass' new grade leveled Word-A-Day program where we help students expand their vocabulary.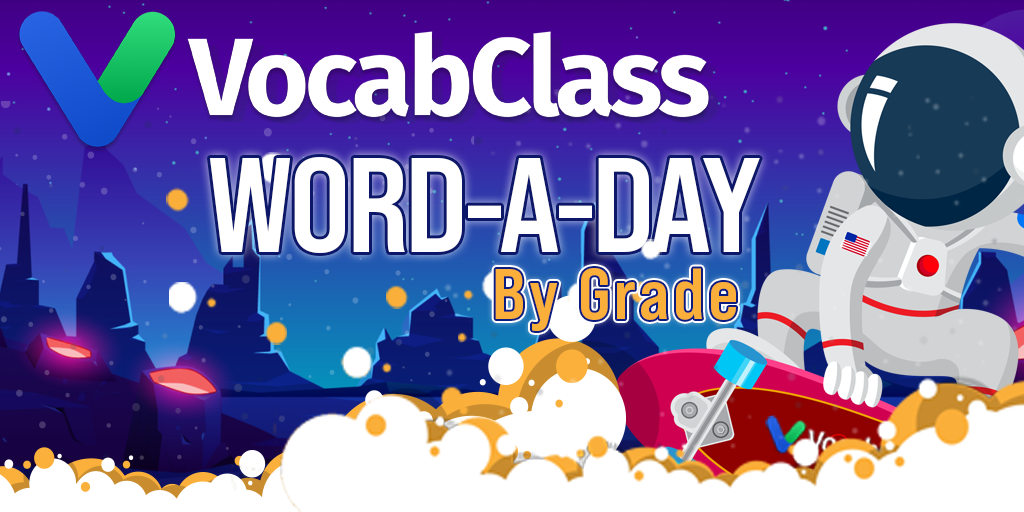 1. How does it work? Daily Online Word Cards
We do more than crack open a dictionary and throw a wacky word at you! Our Word-A-Day was built to go beyond basic definitions by first scaling word difficulty based on grade level and then by incorporating the Word-A-Day into interactive vocabulary building exercises highlighting pronunciation, synonyms & antonyms, rhyming words and syllables.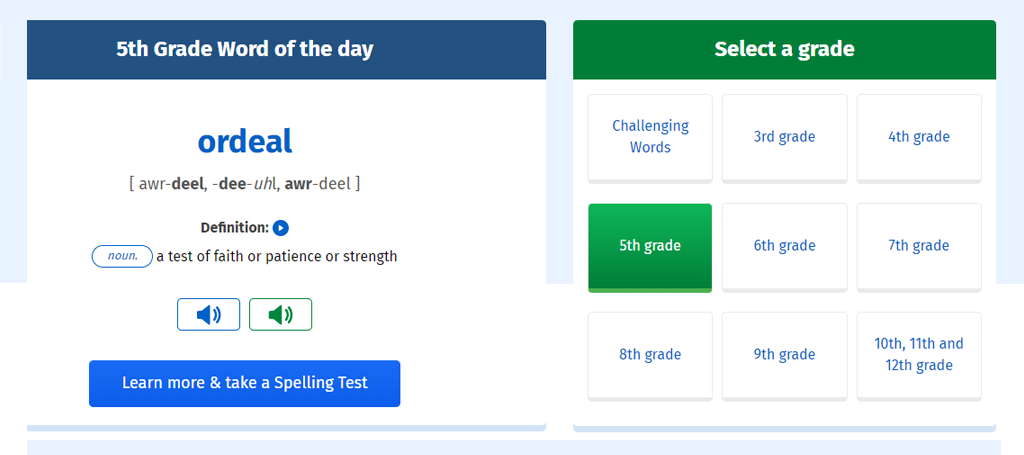 2. One Click Social Media Sharing
We make it easy to post and share your new words with one simple click! Facebook, Twitter and Pinterest all supported.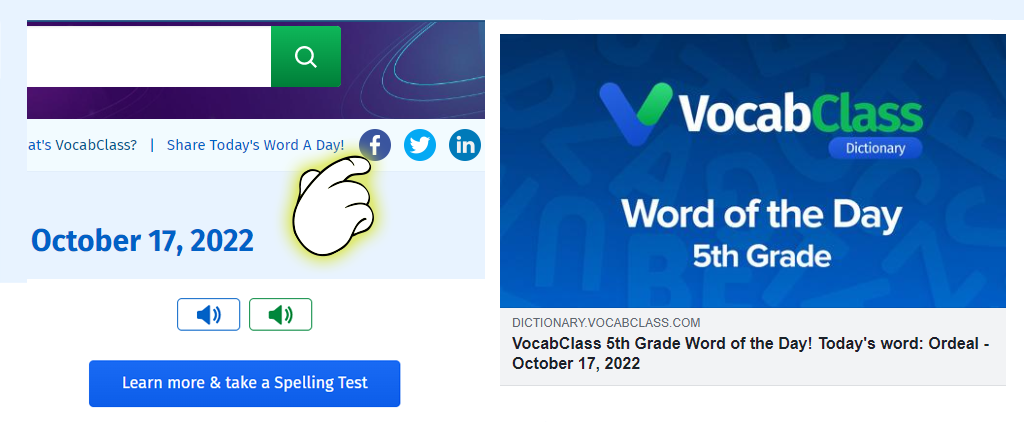 3. Interactive Lessons!
For teachers who want to bring our Word-A-Day program into the classroom, we offer interactive writing (print + cursive) lessons, syllable-breaking games and a spelling test.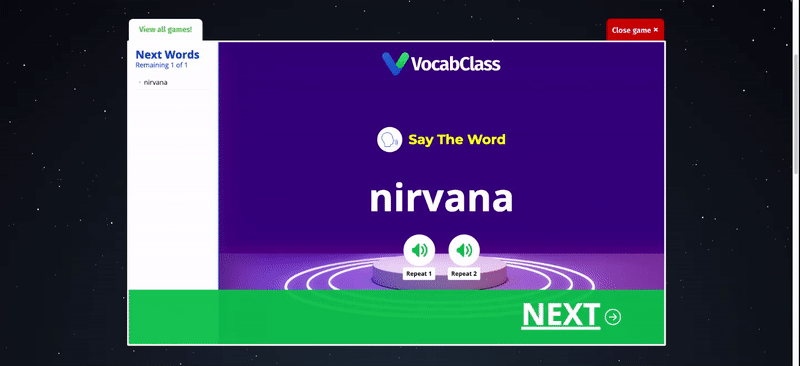 4. Create a Weekly Word Journal
A free Word-A-Day printable is available providing students the opportunity to catalog their words and write personalized sentences. This worksheet allows students to journal their Word-A-Day journey for the week and adds another layer of interaction and practical application giving students ownership of their new words.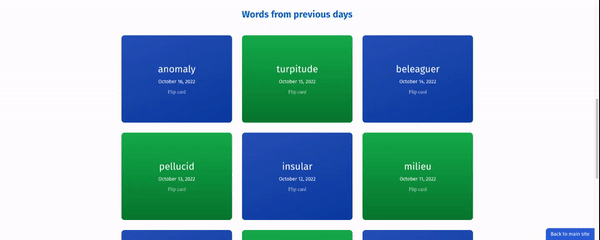 Need a printable version? Visit our TpT Store
Check out what other teachers are saying about our printable Word-A-Day program: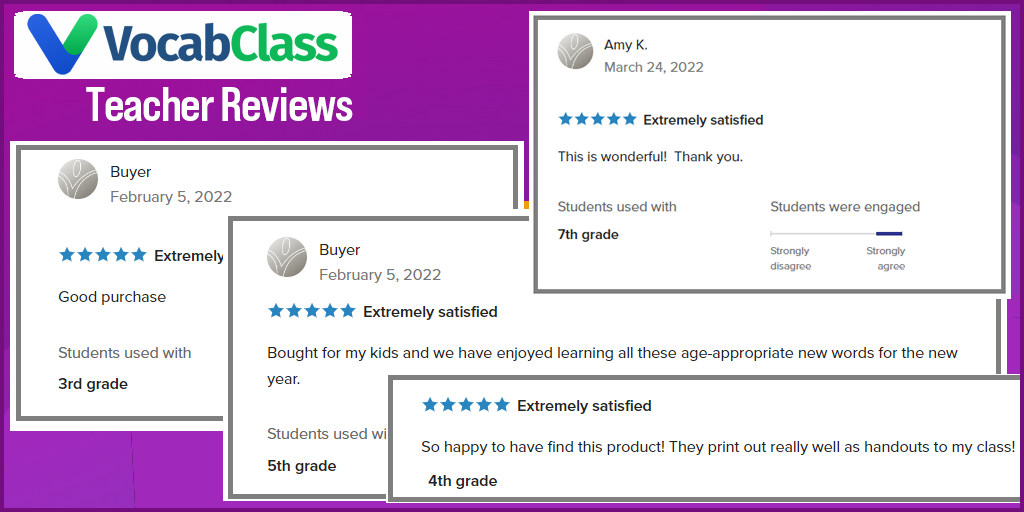 What's VocabClass? | Share Word-A-Day post:
Pin this post!