Poetry Lessons
VocabClass Bestselling TPT Product
In our TpT store, the Poetry Lessons packet is a bestseller! With a 5 star rating!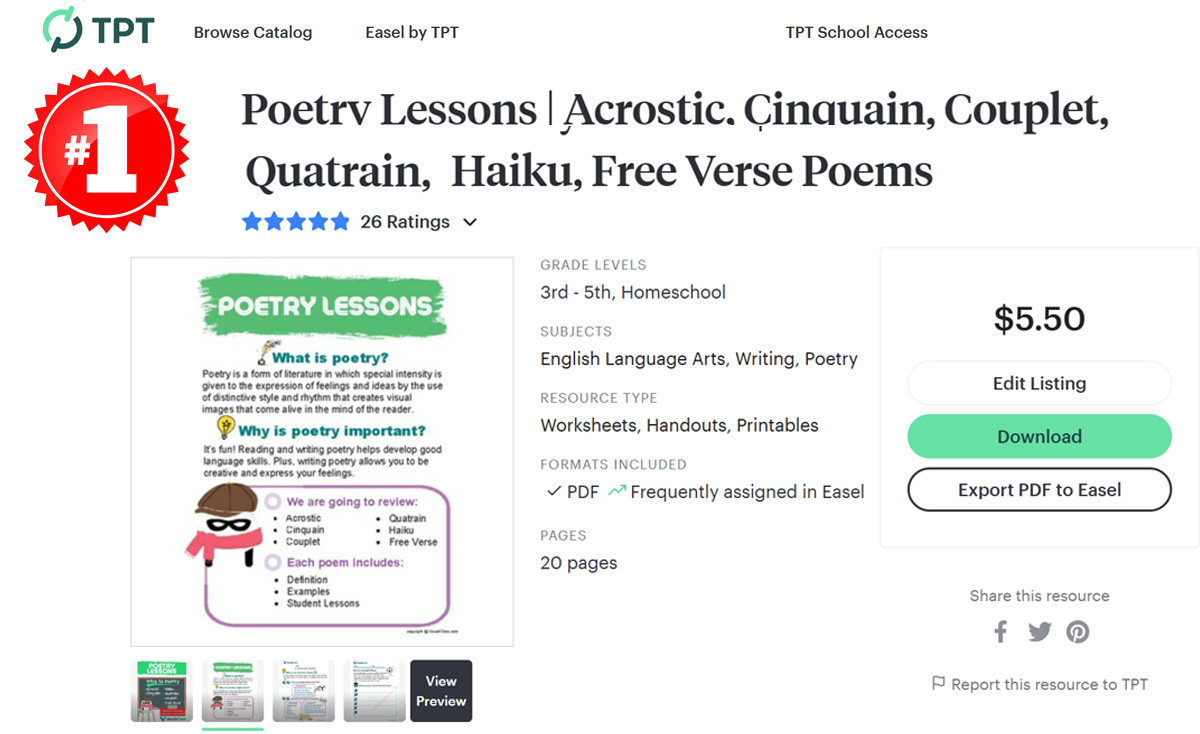 "We read and write poetry because we are members of the human race. And the human race is filled with passion."
-John Keating, Dead Poets Society.
Poetry is a great way to build a child's literacy skills! Poetry forces students to think beyond basic reading skills and regurgitating handwriting worksheets. But instead, think of words in a 3rd dimension, considering sound, rhyme, and fit. A good poem can awaken a child's inner creativity and make your students look at words with awe.
Teaching Poetry in classrooms can be difficult for teachers. Which poem structure will students respond to? How should I best explain the rules? Where can I let my students practice their poems? VocabClass is here to help! Check out our rocking Poetry Lesson Packet that includes instructions, examples, and a workspace for students to write Acrostic, Cinquain, Couplets, Quatrain, Haiku, and Free Verse poems!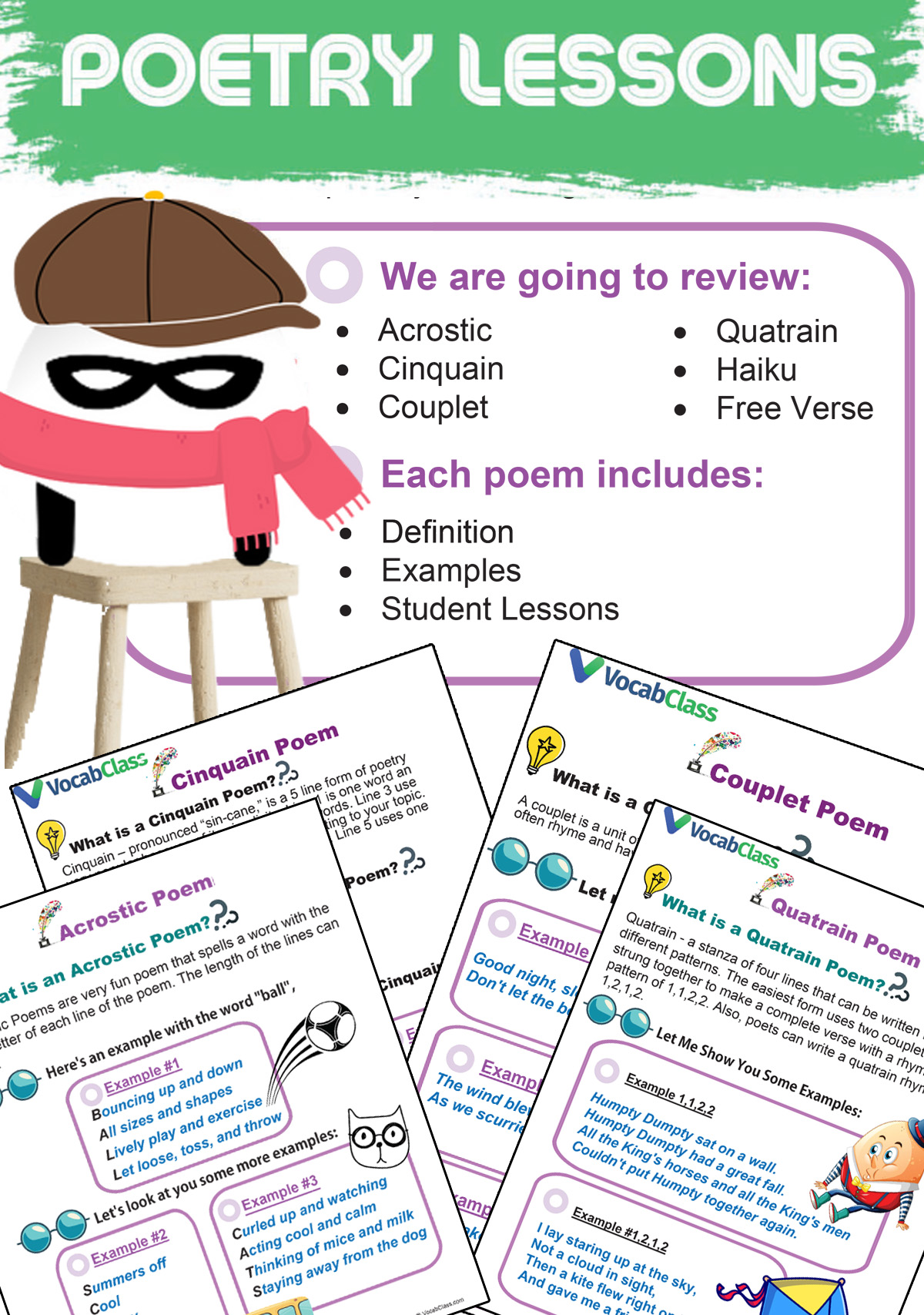 Check out the VocabClass TpT Store! Filled with many free and helpful resources!
Check out other Resources in our TpT Store
VocabClass has many more free and premium products, Check out our TpT store today! VocabClass TpT Store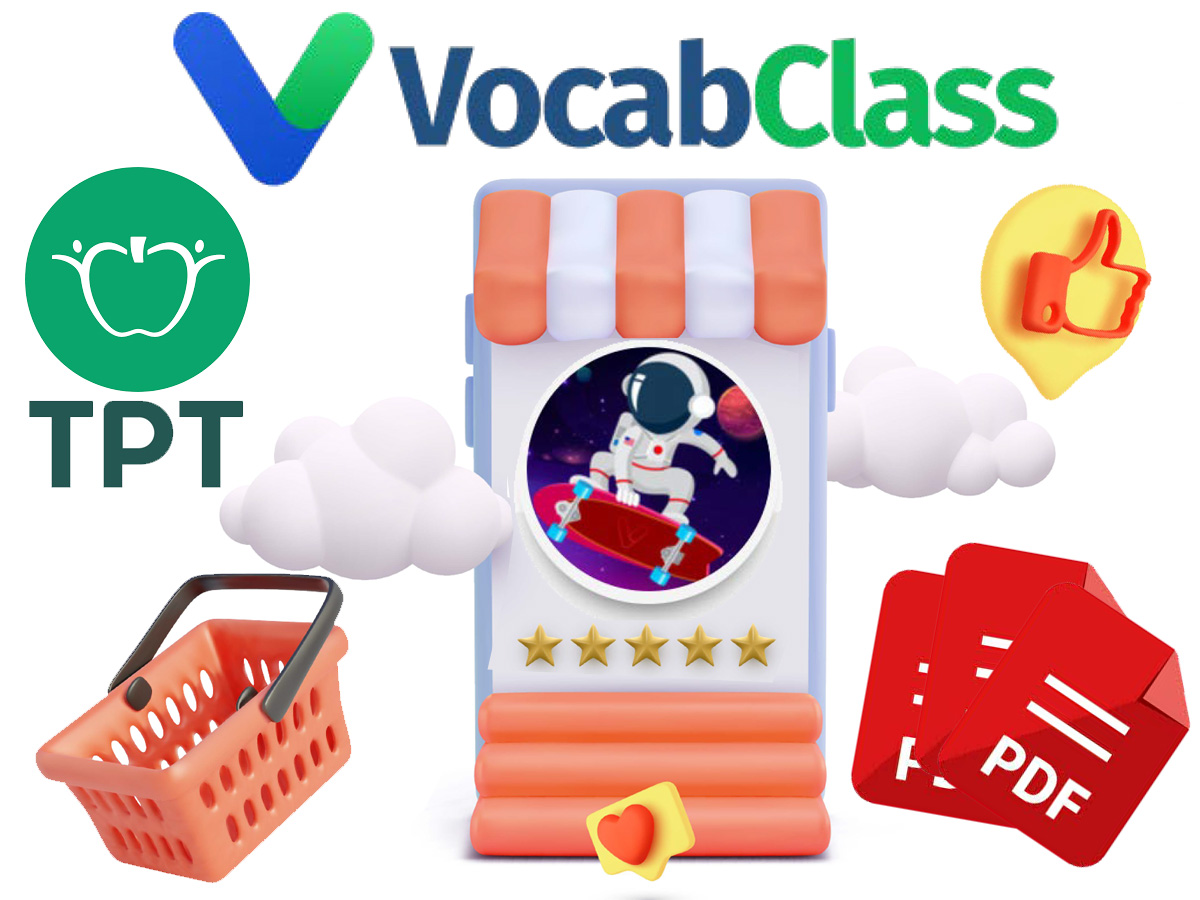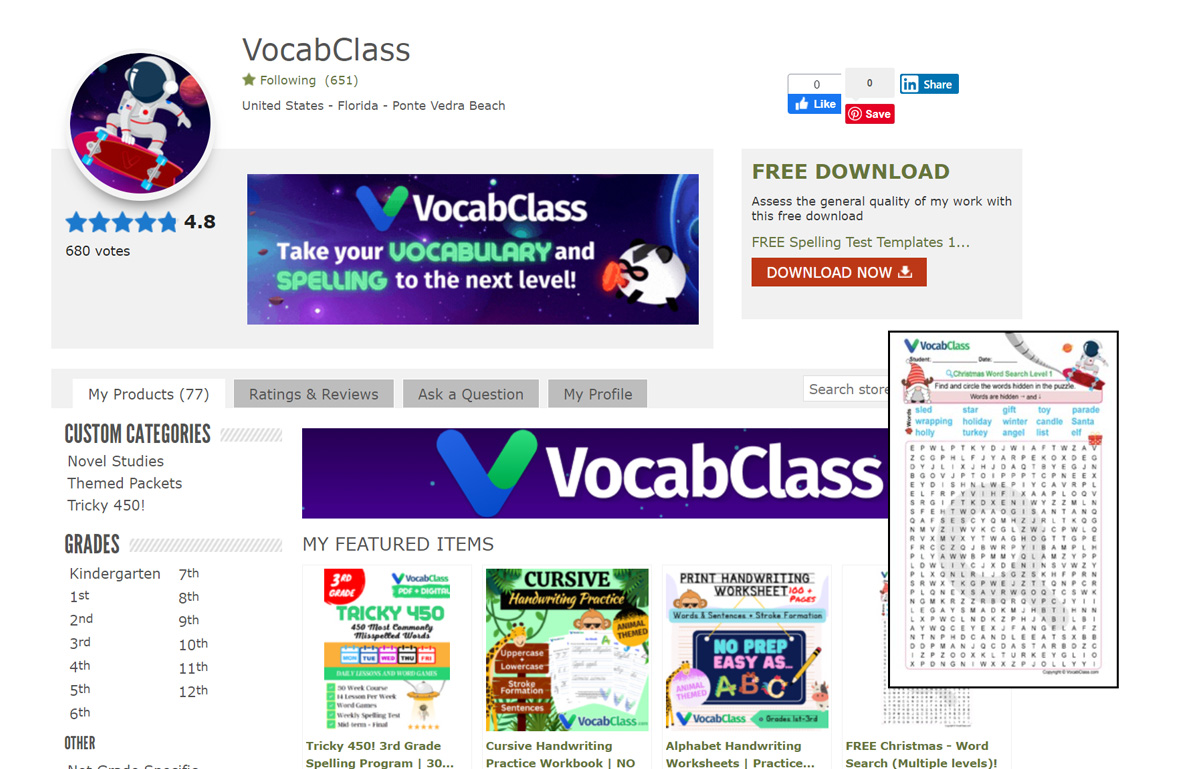 What's VocabClass? | Share Word-A-Day post: