Free Spelling Test Template
VocabClass #1 Downloaded TPT Product
In our TpT store, Spelling Test Template is our #1 product Download PDF with over 21,233 downloads!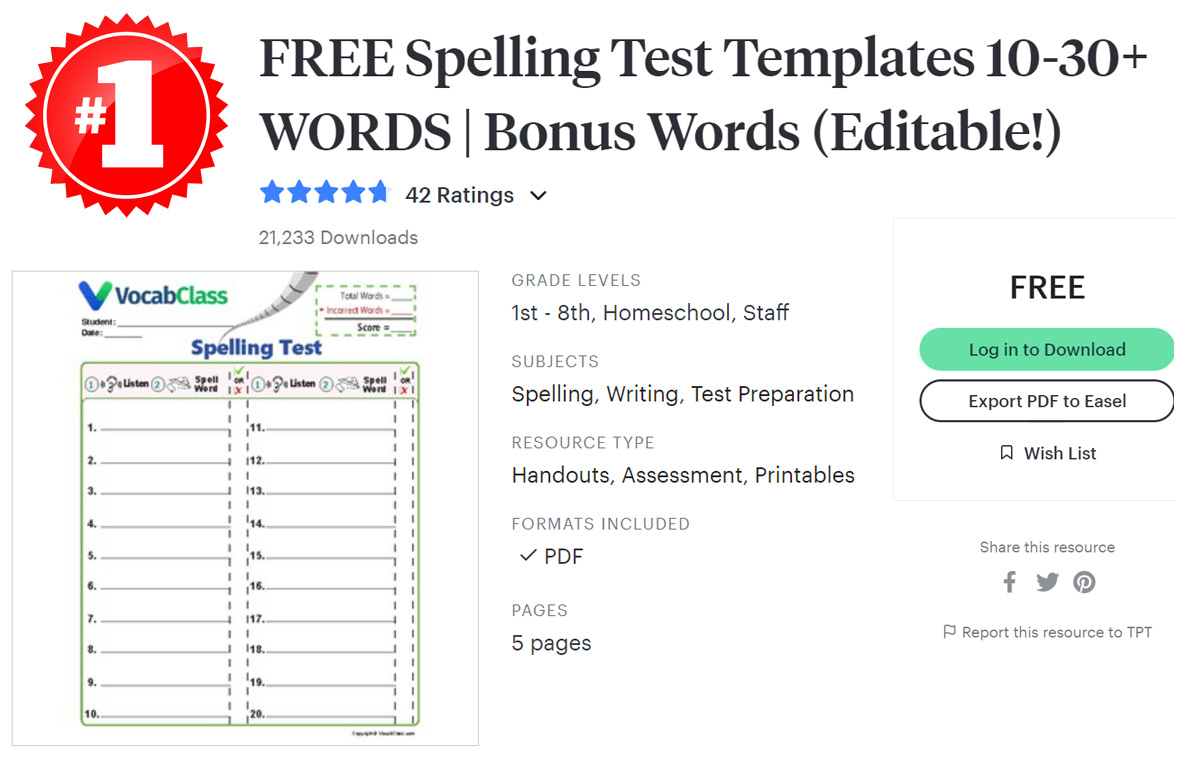 End of the week spelling tests are a cornerstone of teaching spelling and allowing students the chance to prove their mastery and officially conquer words. Alongside student triumph spelling tests let teachers assess their students allowing reflection on lessons and teaching methods. Yet organizing spelling tests can be confusing and time consuming… until now! Check out VocabClass's FREE Spelling Test Template!
Built to accommodate lists with five words to over thirty! The simple and clear template includes directions and a clear grading guide.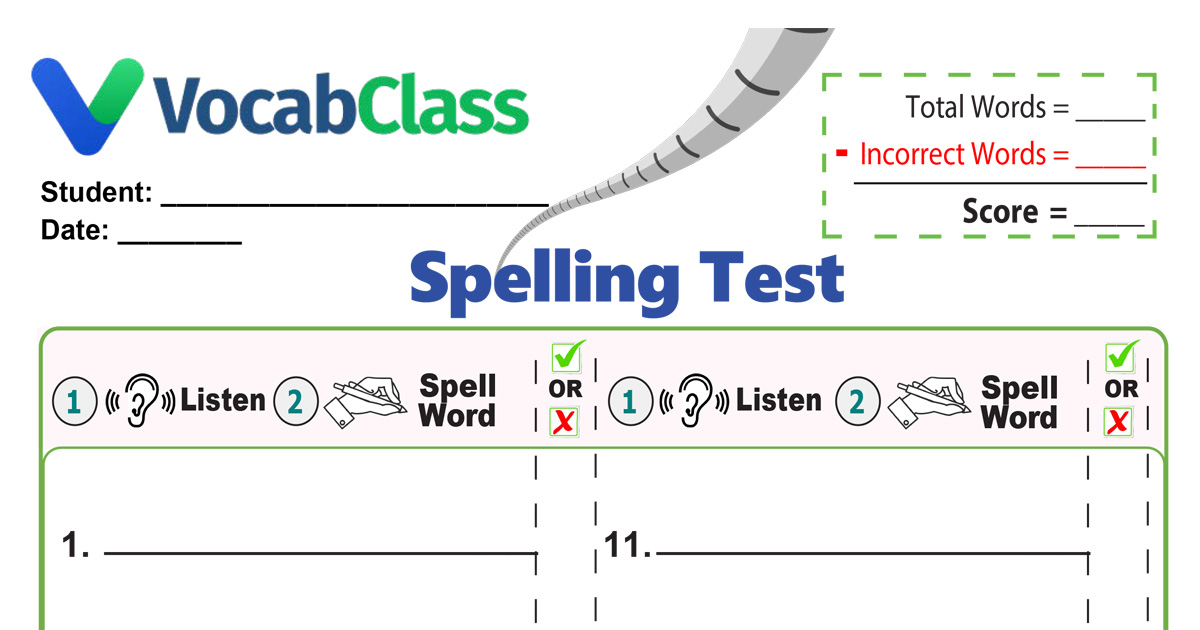 However, no Spelling Test Template celebration or discussion is complete without some word study activities! Oh yeah! And, for that, we got you covered! Below you will find links to our free grade leveled Spelling Test Template and a detailed breakdown of all the included interactive activities. Our activities provide students with a sense of accomplishment and positive reinforcement, which help to increase their motivation to learn and improve their retention of the material being taught.
Check out other Resources in our TpT Store
VocabClass has many more free and premium products, Check out our TpT store today! VocabClass TpT Store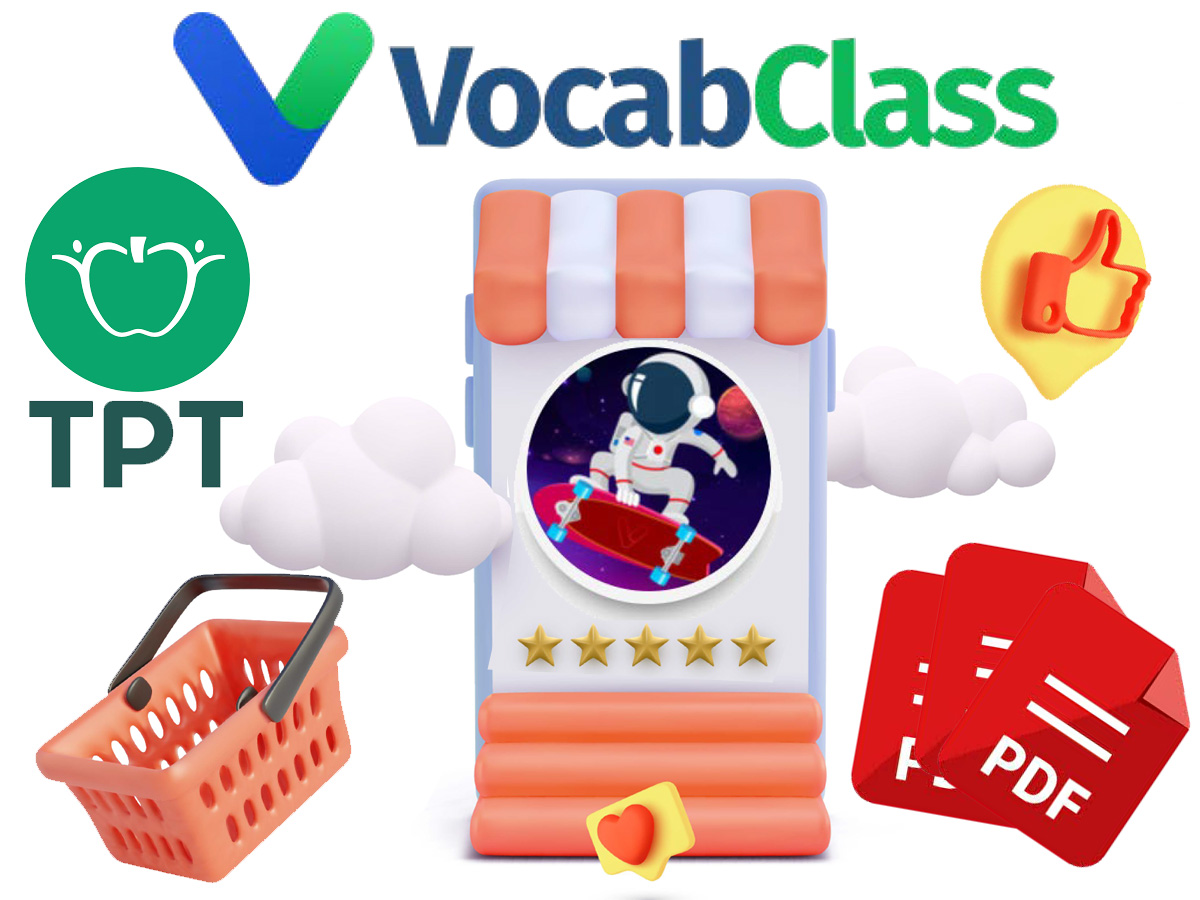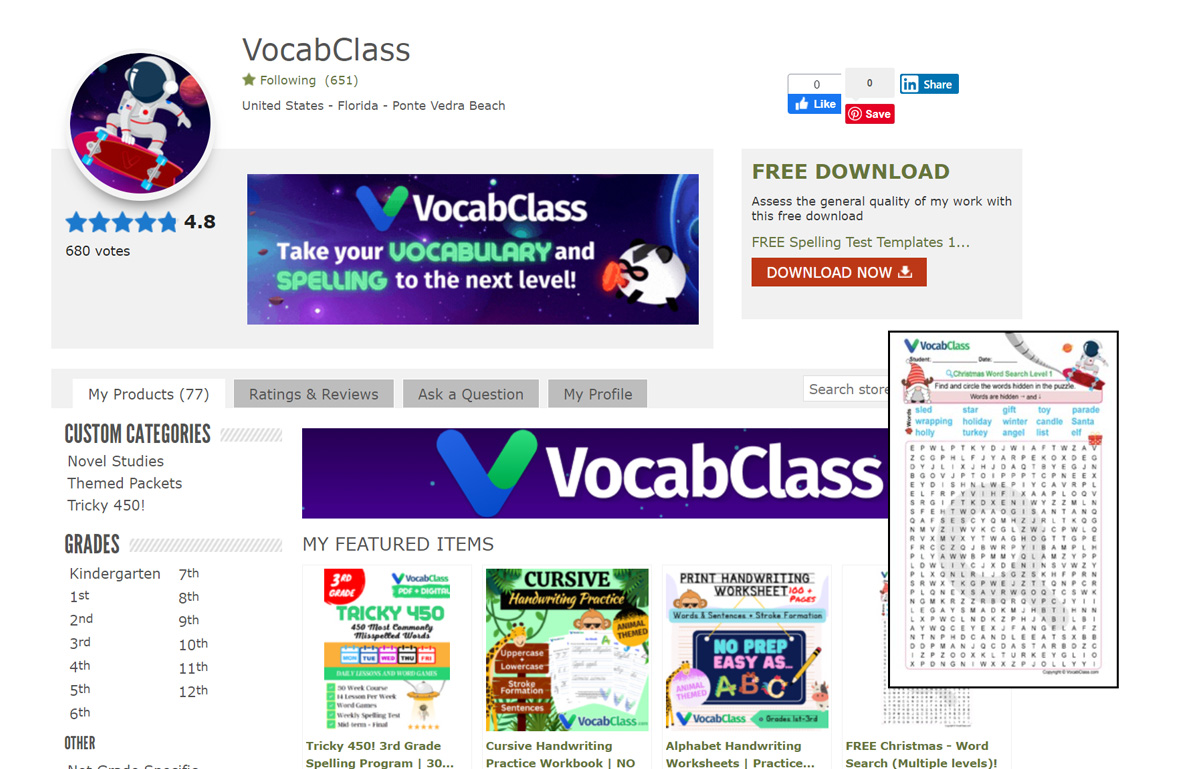 What's VocabClass? | Share Word-A-Day post: