All

Wonders Word Lists
Interactive Games | Printables | No Prep
If you are using the Wonders Reading Program, you have come to the right place! VocabClass handles the heavy lifting when it comes to word study and has already loaded and transformed all the 1st-6th word lists found in Wonders into interactive, self-paced learning lessons.

As a no-prep literacy solution, teachers can leverage VocabClass to effortlessly assign individual students or groups to Wonders' vocabulary, high frequency words, and spelling lists (Approaching, On Level, and Beyond). After being assigned a list, students are presented with 35 interactive learning activities designed to build literacy skills in a fun and engaging way.

Our differentiated lessons allow students to see, hear, speak, write, break down, and play with words thereby strengthening recognition and understanding as well as their long-term retention. And, to make VocabClass an even better value proposition to teachers, our online program also provides offline printables for each Wonders' word list along with handwriting & creative writing opportunities, keyboarding lessons, and our beloved student rewards page.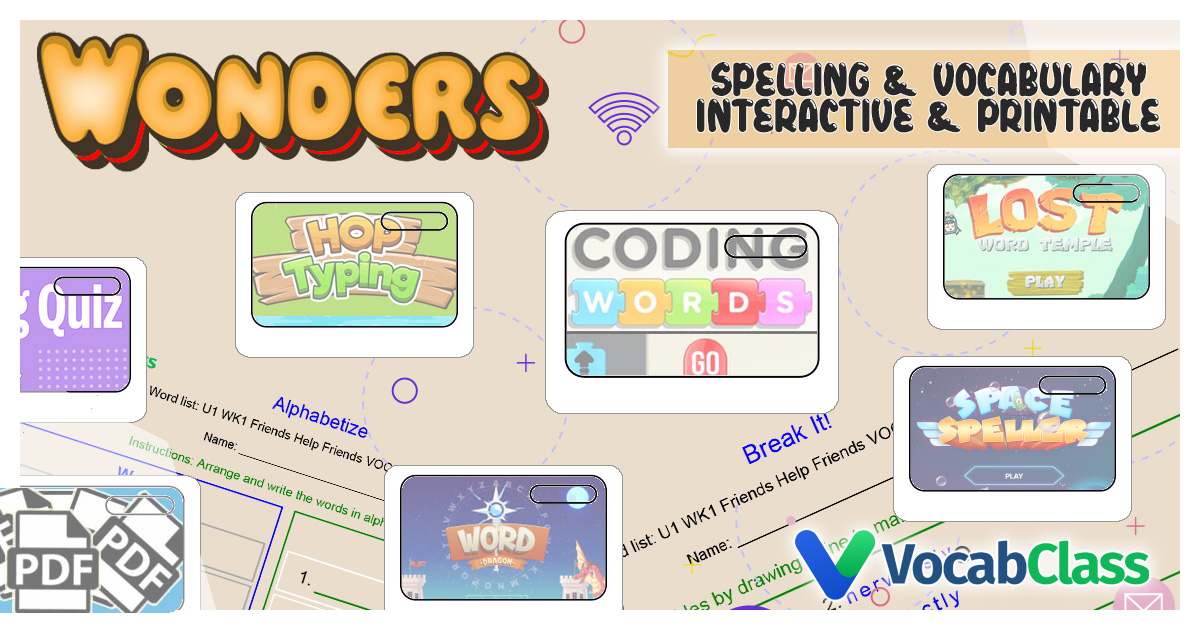 1. Why Interactive Lessons & Games?
Our Wonders vocabulary & spelling packets includes 35 interactive lessons and games designed to defeat the boredom of traditional word study and get students excited about learning while they build a strong foundation in literacy. These building blocks are fortified by a focus on each word's long-term retention by highlighting spelling, definitions, pronunciation, contextual usage and creative writing opportunities. After a week of practice we recommend students take the spelling and vocabulary tests.
We offer traditional activities like Word Search to more leading edge challenges like our new Coding Words module that teaches vocabulary while building computer programming skills .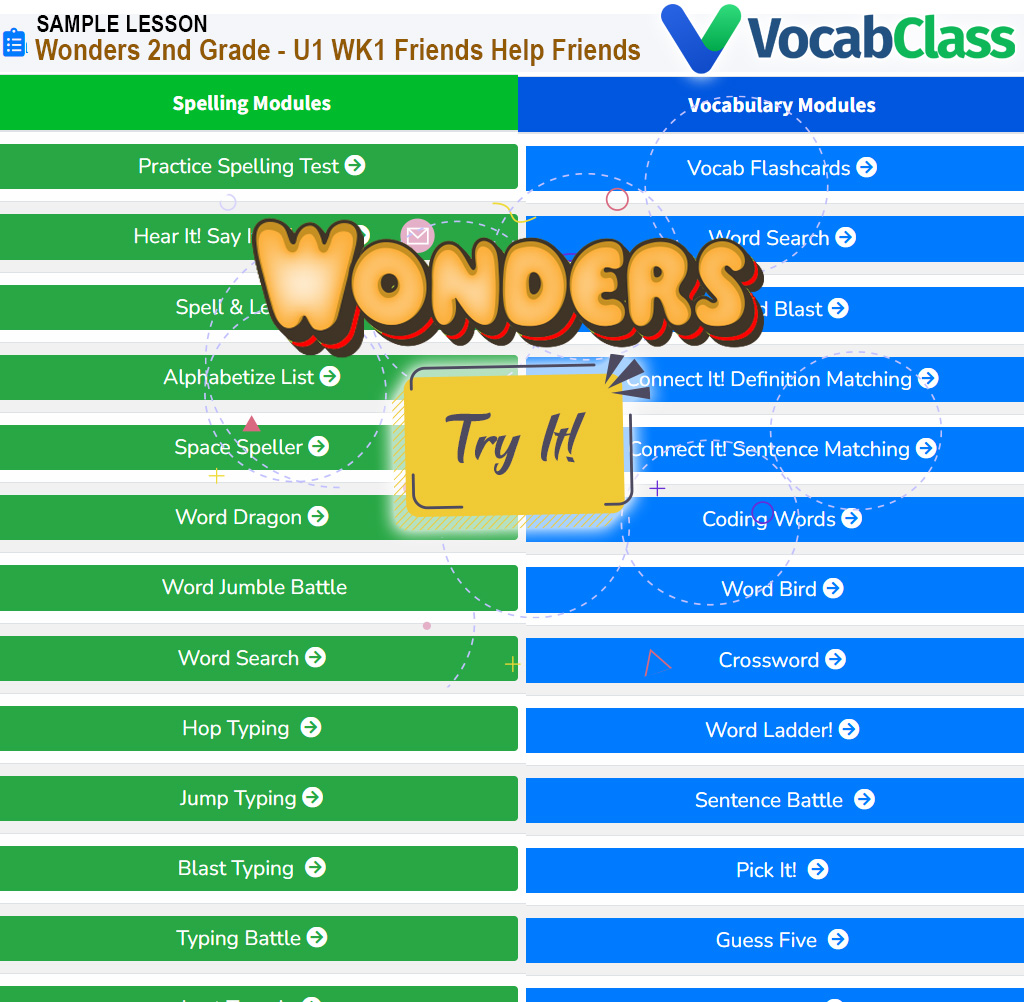 2. Printable Lessons & Puzzles!
With a quick click of a button you have 17 printable lessons including answer keys. View samples of our printable worksheets everything from traditional worksheets like and to new creative worksheets like coding words .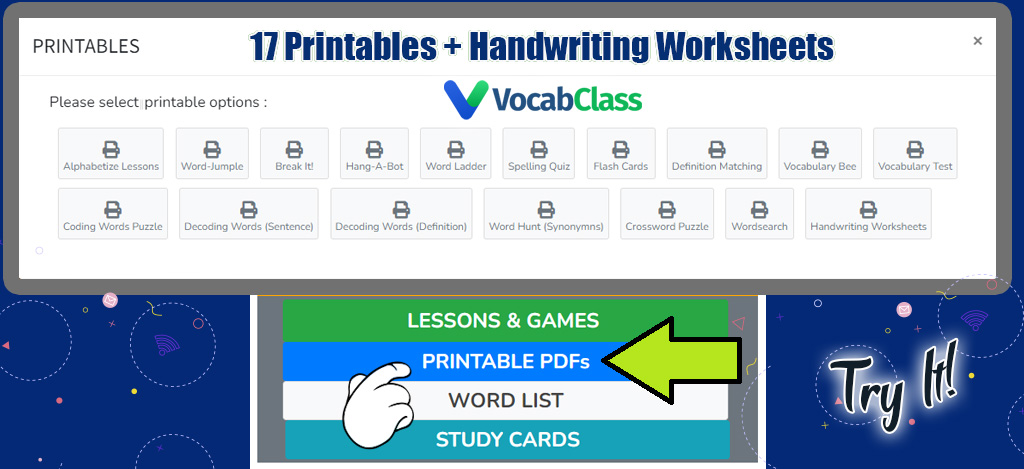 3. Handwriting Worksheet Generator
Our handwriting worksheet generator is versatile and accommodates all ages with print-writing, cursive, directional arrows and various font sizes. Whatever your needs, we have your handwriting printables covered! View samples of our coloring worksheet in a fun font , print or cursive . You can generate the perfect handwriting worksheet for your students.

Make VocabClass a part of your Wonders celebration this year and if you and your students like what you see, we are offering extended free trials of the full VocabClass program. Send us an email to learn more. Email: admin@vocabclass.com
What's VocabClass? | Share Word-A-Day post: